This is the 4th blog post on fiverr SEO gigs and I think by now you will have seen that there is some SEO value using Fiverr as long as you know what you are looking for and as long as you avoid tiered linking gigs.Most SEO's will agree that guest posting can be a great way to get high value links and those that actually do it instead of teaching and rehashing what others say will tell you that it's a great source of high volume and targeted traffic as well as relevant links.
But what about fiverr?
Can we find guest post opportunities there that can have a positive impact on your SEO?The answer is yes, but it can be tricky so pay attention to my quick tips section at the bottom of this article to keep you on track and know what to look for.There are different types of fiverr gigs for guest posting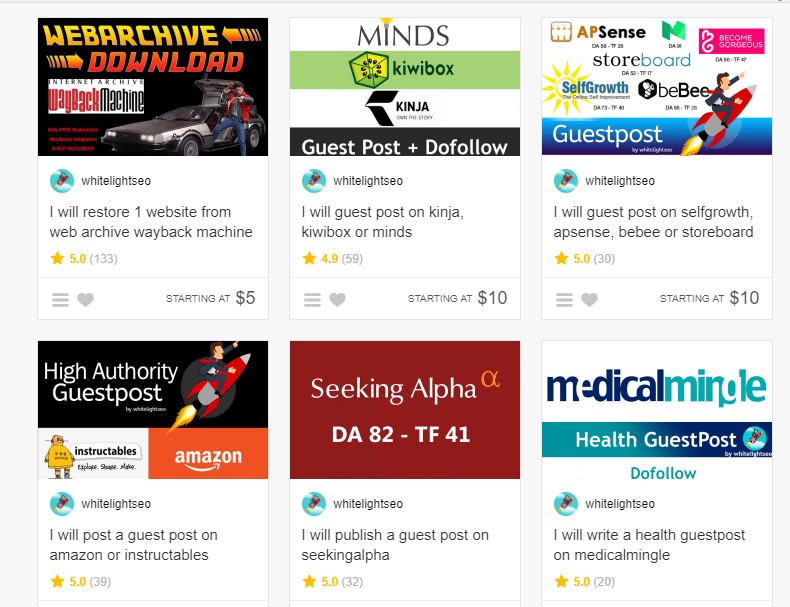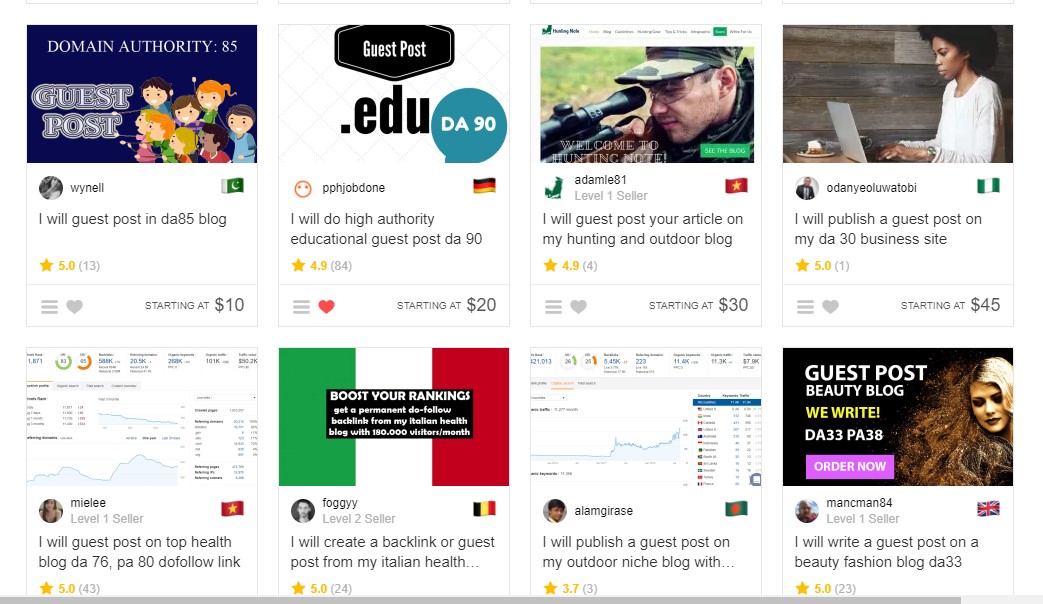 Blogger outreach services
This is essentially looking for guest post opportunities and tools like outreach ninja are being used. This is good as you have control over what sites to create a guest post for and you may find some decent sites to get backlinks from but they are likely to be more useful for backlinks than traffic as top authority sites will be harder to reach without a top quality post with case studies and proof of results.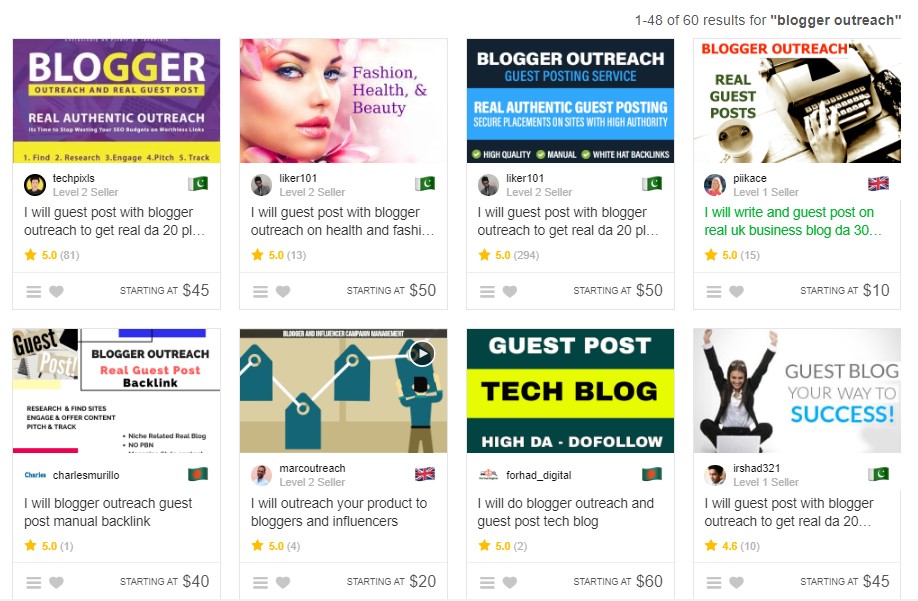 Niche Sites that already exist.
Many of these are not good, and in fact some are low quality PBN's disguised as real traffic blogs, but there are believe it or not, some reasonable backlink opportunities but highly unlikely to be from marketing and SEO type niches.Have a look for example for Travel blogs, Mens lifestyle, Christian, Food or Tech niches (i'm sure there are more) and you will likely find some decent real traffic sites with good SEO metrics like the one below with Ahrefs Domain rating of 88 and 60,000 visitors per month (for a site like this write a post yourself with a call to action)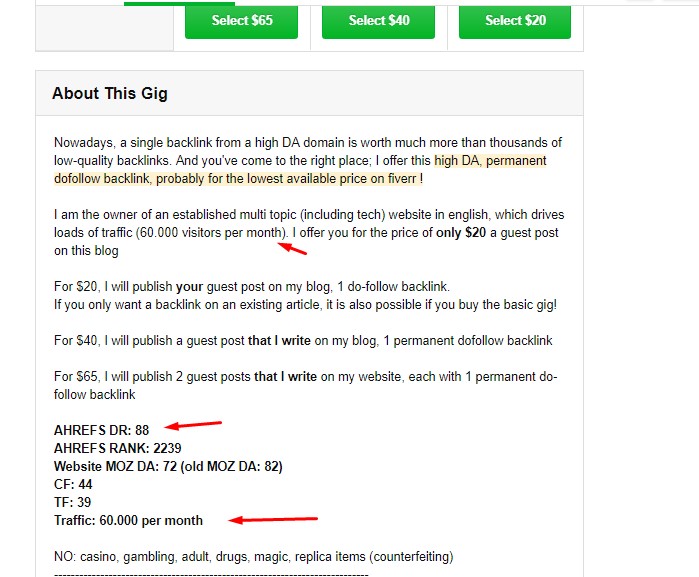 Guest posts on Authority sites.
These will be established high traffic sites such as Forbes, CNN,  New York Times etc.
These can vary greatly in price and the quality of the gigs from backlink benefit focused to full featured traffic focussed gigs.
The price ranges can be extremely high too.This is the type of service that you could offer to clients and add your own agency link in there too if you can get the client to agree.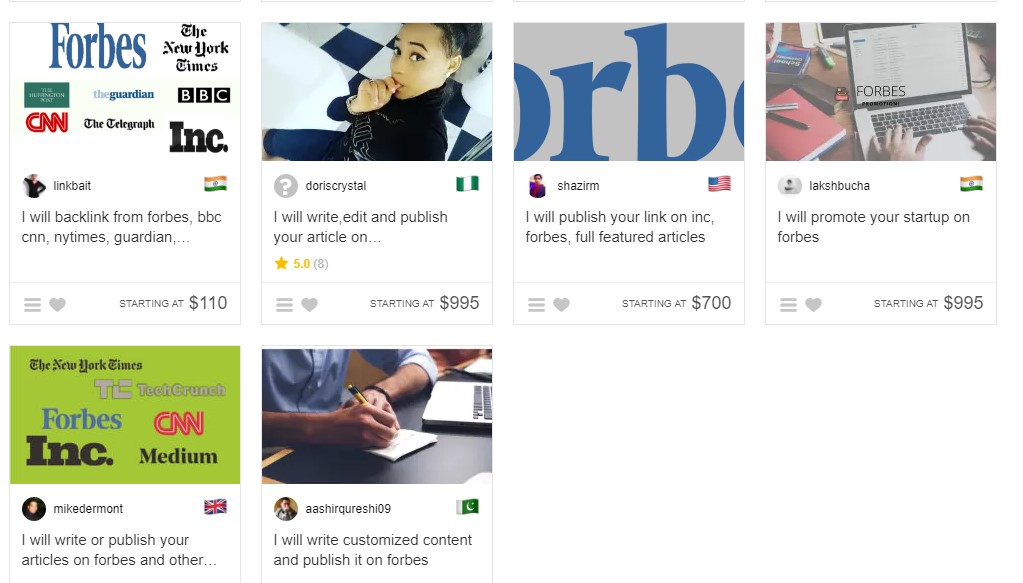 Here are some Quick Tips for buying Guest Post Gigs with Traffic and SEO Benefits on fiverr…
check
check
check
check
check
Get Backlinks From Real Sites With Relevancy On Konker
I will go deeper into newspaper type guest posts in another article later, where you can look at getting contextual links from articles within sites like New York Times and we will do a proper case study with these.
These are high value links as they are not easy to get but it has to be the right gig or done-for-you service that you order from otherwise you could be not getting value or paying too much or not getting what you think you have ordered.