The Webinar is 54 minutes and we go into detail about using Local Traffic Commando to dominate local niches with Long Tail Buyer Intent Keyword Phrases and Monetize It With Adsense, Site Rental, Offline Affiliate Marketing and CPA Offers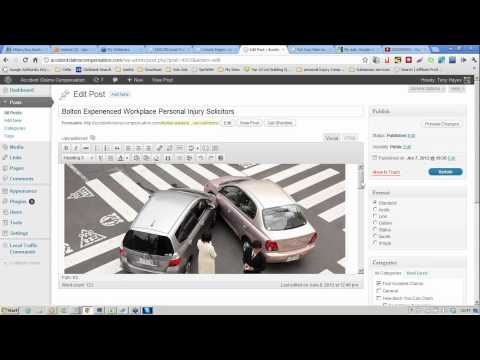 GET IT TODAY FOR JUST $97.00!
ONLY AVAILABLE AT THIS PRICE FOR THE NEXT 48 HOURS!
Attention all Offliners, CPA Marketers & Adsense Publishers
Who Else Wants
To Effortlessly Create 1000′s

Of Laser Targeted,

BUYER KEYWORD

Optimized

Posts At The Click Of A Button
Generate Truly

UNIQUE 

Content For Multiple Combinations

Of

Buyer Intent, Local or Affiliate Keyword Phrases 

To Drive Hordes Of Traffic To Your Sites

Generating The

Easiest Money You Ever Made

…Without Breaking A Sweat!
Watch Me Create 459 Unique Content Pages In Seconds: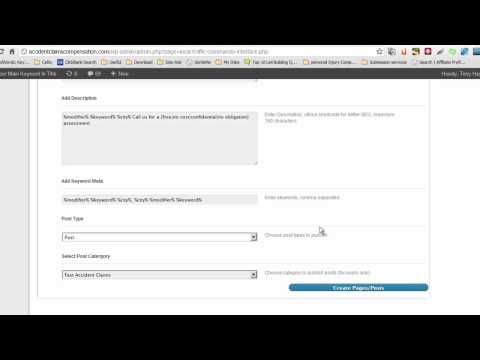 "..For my test site 
I have Google top five results

 for 32 terms within days 

using Local Traffic Commando

 and 

with no backlinks

 to those pages (or even to the site)!.."
YEP…You Read That right!
Local Traffic Commando will get in the trenches and do all the dirt work for you, creating 1000′s of highly optimized web pages for your offline niches, affiliate offers or adsense sites while you can go and start planning the next site.
What if you could put content out as effortlessly as gathering some main niche keywords, some modifiers that turn it into buyer intent phrases and add some videos and images to rotate, add some high quality spun content….THEN click a button and let it turn out 100′s of pages of totally unique content that you have total control over…..how many websites would you build, how much adsense earnings could you expect to make, how many offline client checks do you think you could collect?
Lets take a look at what Local Traffic Commando will do for you once you have it installed
Use For Offline Services,

EFFORTLESS

Offline Niche, 

Adsense 

Sites Or

Offline

Affiliate Marketing
Easy Buyer Keyword Phrase Generation…. that you barely have to think about! Creates 100′s of multiple combinations using the three key elements of a commercial intent keyword. Just input these 3 easy elements and know that most of the hard work is done, no more sitting with excel files and figuring out hundreds of keyword combinations in singular or plural variations, locations or the buyer intent modifiers…the Commando will do it all for you at lightning speed and with accuracy.
Create 100′s Of Posts at the click of a button from the keywords generated in step 1….No more slaving over building websites for clients and feeling like an employee with delivery deadlines for clients with unreasonable expectations….In fact, go and grab a coffee or a beer and come back after a minute and start writing an invoice for $400 at least!
Unique & Quality Content….As unique and as high quality as you want with built in rotation and automation. YOU control the uniqueness, no other plugin on the market today offers you this much flexibility or control over the quality or uniqueness when creating hundreds of highly optimized pages.
You have FULL CONTROL over the content, this is not pulling the usual articles and over used badly spun PLR stuff from other sites on the web. With shortcodes and spinnable content ability then its entirely up to you how high quality your content is.
Automated Optimization….Never worry about manually adding H1, H2, H3 or ALT text tags ever again, they are automatically done for you! Control additional optimization on every single page created with simple to use shortcodes which you can place anywhere in the text that you want….First paragraph, last paragraph etc. You control where and the commando knows the exact buyer intent phrase to put in to match your Post Title, ALT Text and Headers.
Result….Loads Of Long Tail Traffic!… Driving traffic to local sites with 100′s of optimized, laser targeted buyer keyword phrases with with your own quality and unique content!
Independent Product Review & Results!
"..For my test site I have

Google top five results

for 32 terms

within days

using

Local Traffic Commando

and

with no backlinks to those pages (or even to the site)!..", – CFM
I was fortunate enough to receive a review copy of this plugin.
Though normally quite skeptical of 'spinning' products and their real value to online marketers, I have to say, I really like this plugin – a lot.
It's saving me a ton of time both in keyword research/selection and in content generation and it provides enough control that I can keep the content quality high.
As local seo guys and gals we know that Google, for whatever reason, sucks when it comes to local keyword data. We all know that there are likely plenty of high converting long tail terms but Google either can't or won't show them to us, at least not in any useful way.
So we put together ingenious yet time consuming processes to generate, scrape, sift and evaluate likely contenders before writing or buying content to rank with.
We hope that we uncover enough local gems to make the whole process worth at least all the time and effort we've put in – and hopefully quite a lot more. But, as Donald Trump would say
"Hope is not a strategy".
So, even after all that clever analysis, let's face it, what we are left with are still just a bunch of educated guesses – that may, or may not work out for us. The only way to find out is to try and rank them.
Local Traffic Commando has changed all that hard work (and removed most of the guess work) for me.
Using seed (root) keywords, cities and modifiers I can now generate ALL the long-tale terms and combinations possible AND produce unique content for all of them in a fraction of the time it would have taken me to prepare just a handful.
The base content has to be good, mind you, and the spinning has to be good too, but the multi-media approach that the plugin uses is just great for adding high-value extra variables for added uniqueness.
In terms of it's best features, I really liked that the short codes made achiving my preferred key word density easy. I can even spin the text decorations if I want! (which is awsome for those of us who are particular about that sort of thing!) For me, spinning has to have controls that allow me to keep the content not just 'human readable' but 'human convertable'too – or there is no popint in having it. Local Traffic Commando meets that test comfortably.
In terms of its value, there is no more guessing which terms are long-tail gold. I now have a strategy that has Google, Yahoo and Bing telling me! Local long tails are easy to rank on the first page quickly (within a few days usually) so I can now see straight away which terms are getting traffic and clicks (used to have to run an adwords campaign to achieve that!) and I invest my time and effort accordingly.
The proof of the pudding for me however has been in the eating. For my test site I have Google top five results for 32 terms within days using Local Traffic Commando and with no backlinks to those pages (or even to the site)! I was just playing aroung with it really and hadn't bothered to promote the posts.
With a bit of light backlinking I wouldn't be surprisied if the site starts to rank for the rootkeywords too – given all the unique related (LSI) content it now has in its pages – thanks to LTC.
In terms of plugin performance, the plugin works perfectly - it simply does what is says on the tin. There was a short learning curve while I figured out how things went together and after that, it has been plain sailing all the way.
Overall, I am happy to report that this product lives up to the high expectations set by the quality of it's creator's previous offerings (all of which are top drawer IMO). If you are in the Local Marketing niche, I would highly recommend you get this plugin – after you have got to grips with it (which is easy enough) it will pay for itself many times over in time and content the first time you put it to work.
CFM.
GET IT TODAY FOR JUST $97.00!
ONLY AVAILABLE AT THIS PRICE FOR THE NEXT 48 HOURS!
So, Who Am I, And What Qualifies Me To Present You With This Unique Plugin?
My name is Tony Hayes
I have been doing SEO since 2006 when i was forced to learn how to do this stuff after wasting 20k British Pounds on 3 separate web design and SEO companies for our small business website. They truly did not know even the basics of SEO and we never saw any significant rankings for the money spent.
Since 2008 i have been doing SEO services for offline clients as well as building my my own portfolio of money making sites with my wife Diana. Our recent products were WordPress SEO Blueprint, Fiverr SEO Blueprint & SSN.
So how does this work?
YOU KNOW BY NOW how beneficial it is to optimize your website or your client's website for the all-important, multiple, buyer keywords phrase combinations
Let yourself imagine that you were able to create hundreds of pages at the click of a button that rotated the 3 main elements of any long tail buyer intent keyword AND created every single page with completely unique content from each other AND optimized it all for you automatically.
Let's take a look at how that would work
A long tail buyer intent keyword phrase has three main elements
For the offline niche it typically looks like this…
A Modifier (Words and phrases like 24 hour, emergency, best, affordable)
A Main keyword (Dentist, Dentists, Dental, Surgeons, teeth whitening clinics)
Location (London, Kensington,  Kensington London, Kensington W1, Kensington London W1)
That will throw up multiple combinations like
24 Hour Dentist London W1
London 24 hour Dentist
Emergency Dental Surgeons Kensington London
Kensington Emergency Dentists
Those 3 elements for just those few words and phrases creates 100′s of different combinations with the location appearing at the beginning for every modifier and keyword and also at the end for every modifier and keyword
Even with some hard core, existing and similar automation plugins that are available in the market today, creating every possible variation is out of reach, BUT… to make things worse creating them with unique content on every page is just about impossible.
Sure there are some plugins that can spin text and titles, but the content still looks the same  page after page, and if you use an image or video or both it's always the same images and videos on every page.
That is until now…With Local Traffic Commando, that problem is taken care of…
You can now avoid duplicate content in your titles and main body text, but also avoid multiple media content duplication by having different videos and images on every page with Local Traffic Commando plugin. That is something that no other similar plugin on the market does today.
Lets Recap….With Local Traffic Commando You Can:
Create hundreds of laser targeted buyer keyword pages instantly to drive hordes of long tail buying traffic to your sites
Have every single post optimized with automated H1, H2, H3 Tags created and Automated Alt Text To Fit The Post Title to save time and allow you to instead focus on the quality and positioning of the content.
Ensure that no two pages are the same with spinning ability AND (here is the really cool part) with…A different Video and Image combination on every page.
Creates pages with the three KEY elements of buyer intent keyword phrases 1. A Modifier 2. Main Keyword 3. Location automatically to save you spending time manually coming up with the 100′s of available and grammatically correct combinations.
Rotates the locations to appear before the modifiers and keywords and also creates posts with the location at the end of the modifier and keywords to create posts with all possible combinations at the click of a button without you having to think about it
Easily Add shortcodes inside your main text body and in the all in one SEO Title, description and keyword settings to allow you to make sure you follow the proper on page SEO best practices. Using shortcodes ensures that every post will be using the exact same keywords in every post that you are optimizing for!
Add Full business in formation into every post (you can match what you have in your Google places listings) if you want to…it's optional!
Add anchor text footer links automatically to your sites for site-wide relevancy..again its optional
Links every post to the home page automatically (optional)
Make each post follow or no follow (optional)
Built for offline marketers to make money from selling or renting sites that rank highly with as little effort as possible
Built For those smart enough to know that easy rankings with local keywords can RAKE In Tons Of Adsense Cash on Autopilot!
Can be used for offline affiliate marketing, lead generation and  for offline adsense sites to make easy money.
Can be used for affiliate sites too by using manufacturer and model names or desperate keywords
Are you starting to see the power of this?
Keep Reading There is MUCH MORE!
Now its all well and good have those combinations created, and its great that you can spin text too.
In fact we have even added very simple to use shortcodes
%modifier%, %Keyword%, %City%, %Business details%, %Contact Form%, %Optin Form%, %RSS_Feed%
I have provided on page Post Panda Penguin SEO best practices video tutorial guide and followed correctly you can effortlessly put in your keywords in the first and last paragraph,  add contact form, or if you are doing offline work you can input your clients business details, with hours of opening, contact details to match their Google Places listing, wherever you want effortlessly.
KISS IM 
Local Traffic Commando
This Awesome Plugin Main Features Are:
1. Takes the 3 elements to Buyer Intent keyword Phrases Modifiers, Keywords, Locations or Make & Model).
Add multiple modifiers, etc..
The location on each will appear either before and after the modifier and keyword BUT..In ALL Possible Variations….(Example, 24 hour dentist  in London or London 24 hour dentist – Local Traffic Commando will create all of the combinations automatically
Rotates videos and images….Ensuring every single page has a different combination of images and videos to make every single page unique
Ability to put Spinnable text in the Titles, Main Body, Also intergrated with the Al In One SEO Plugin Meta Titles, Descriptions and keywords
Ability to add shortcodes in the text (shortcodes are: city, modifier, kwd, business details and we will keep adding more!)
Location can be used as telephone number, call to …
2. Automated H1 , H2, H3 tags using the exact same combination that title of the post created
3. Automated alt text for images
4. Creates posts or pages
5. Comes with best on pages seo practises video tutorial guide
6. Add Footer Links automatically for site-wide relevance
7. Adds link to the home page for every post to ensure link juice flows through to your most important page
But that's not all…
Adds business contact info –optional
Adds description and hours of work – optional
Every post or page will link to home page – optional
Add follow or no follow on all the pages optional
And don't worry, you'll have nothing to worry about. You see, if for any reason you're not happy with your purchase, you have a complete guarantee to protect your investment.
"Local Traffic Commando!" comes with a 100% no-questions asked, 30 day money-back guarantee. Simply let me know and I'll cheerfully refund your money, and you can keep everything.
What About Bonuses?
To Sweeten This Deal I Have Included Some Original KISS I.M Training…This is Not PLR!
30 Minute Video - How To Find Low Cost Aged Domains With Page Rank For Under $12…Watch me live finding a PR3 5 year old domain for 12 bucks, a PR2 6 year old domain for 9 bucks and another domain with 4,500 links for 8 bucks in under 30 minutes!
How To Find Guaranteed Profitable Niches Every Time….Over The Shoulder Video's…Reverse Engineering Other Peoples Success And Stealing Their Most Profitable Keywords Effortlessly
How To Get Wikipedia Links To Your Website
GET IT TODAY FOR JUST $97.00!
ONLY AVAILABLE AT THIS PRICE FOR THE NEXT 48 HOURS!
Table of contents for Our Products