The power of aged domains is that they can help speed up and boost your new OR existing websites rankings.
The reason is that they have been around for a while and Google trusts the domain name more than a newly registered one. They may also have more value if they have some existing page rank and some backlinks. Ideally when looking for an aged domain you should be looking for something around 3 years old, but typically i advise looking for 5 years minimum initially and you may be surprised with what you find.
That doesn't mean that you cant or should not use new domain names. You can still use new domains that are more appropriate to the site you are building, perhaps you want to brand a site or you want to buy a domain which has exact match keywords in the name itself.
The way we do this, and this is also how aged domains can boost your existing sites too,  is to do a 301 redirect from the aged domains to the new or existing domain names. Using a 301 redirect does work, i do this often and i can tell you from results that i have seen that the power from the old domain transfers over to the other. Sopme people say it may only be 85% to 90% but that can be pretty useful and very powerful at times.
The next obvious thing that people start to do once they see how well redirects work is to redirect multiple aged domains and so the question in most peoples minds here is how many can they get away with redirecting?
This isn't something i have a definite answer for but i have done up to 3 redirects to any one site, and i wouldnt want or advise to do more than that.
So by now your probably wondering how to find aged domains, i have done a video below for you to see over my shoulders as i show you step by step how to do this very easily.
Watch me find a 5 year old PR 3 domain in less than 20 minutes.
I also found a 6 year old PR2 Domain and a 6 year old domain with 4,500 backlinks.
All 3 domains were purchased for a total of $64.00 which includes the first years registration of each.
How To Find Low Cost Aged Domains With Page Rank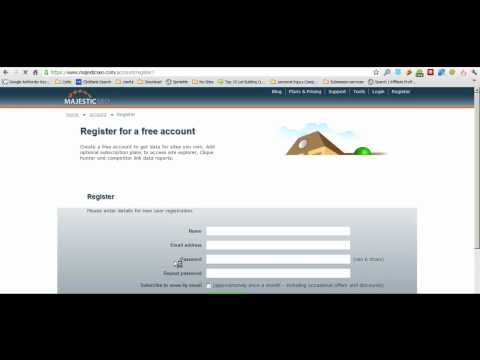 Here Is a Brief Summary Of How To Buy Aged Domains With Page Rank
Browse inventory….these are expired domains
Put in keyword in right hand sidebar where it says keyword includes
Use buy it now option for speed
Set To Display 500 on page
Choose domain extensions…(.com)
Choose minimum 3 or 5 years old domains
They do account changes which takes one week to clear, because its an account change the age of the domain remains
Do some checking on www.ahrefs.com and www.domaintools.com to check PR, backlinks, Verify the age of the domain etc.
I used 3 Chrome extension tools in the video, these were SEO For Chrome, SEO Lite and SEO Quake.
Check out more of our SEO Training Videos
Table of contents for SEO Training
How To Find Low Cost Aged Domains With Page Rank