Are you doing adsense and building sites and wondering how to speed things up, choose niches, how much money this internet marketing business is costing you and wondering if you are doing things right at the same time?
The Video below covers 10 Top Adsense Tips but the blog post underneath the video digs deeper into mind set, structure and backlinking.
This blog post wont answer of of your questions but it will give you some things to ponder and it will make you think about how to approach marketing online as an adsense publisher.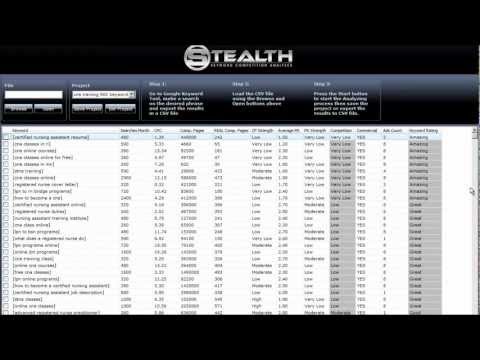 10 Top Adsense Tips
Choose a competitive Niche that you have an interest in.
Build Authority Site
Keyword Research is EVERYTHING!
Analyse Your Competition
Use A Good Theme
Do NOT put adsense on privacy, contact, terms of service pages
Backlinks – You need to think about Quality, Variety, Relevancy, Velocity, Volume
Build a strong foundation with on site search engine optimisation and, on page search engine optimisation
Follow a structured Off page SEO plan
Finish what you started!
In a nutshell if you can cover the following scenarios then you will have covered all 5 points above
Backlinks from sites within your niche which can be done by commenting on forums and blogs or even guest blogging
Backlinks from web 2.0 sites such as Hub Pages, Buzzle, Squidoo, even wiki sites that are .edu domains allow you to blog. There are a ton of these sites and there are some great softwares to help you automate that process. These can be done in linkwheels or blog networks but my top tip here is to add video, images and video to each post you do on these sites and i found that have a much bigger impact on my rankings.
Backlinks from sites that are local to you…this is relevant if you are in a niche that can be GEO targeted, but also very relevant if you are using a country specific targeted site. For example if i am doing a personal injury site aimed at the UK market which  has $40 to over $100 CPC on the Google adwords keyword tool then i would do some UK directory links. Directory links should always be part of your basic SEO blueprint for any new site anyway.
Variety can be from document sharing sites, video sharing sites, image sharing sites, podcasting, online press releases, classified sites and more.
For velocity i like to get my core foundation links done immediately then add more links at a higher velocity with tiers of blog networks and linkwheels around my money sites. This allows much faster linking strategies that are aggressively targeting those blog networks and linkwheels while at the same time protecting your money site or main site.
So to sum up 10 Top Adsense Tips…
Variety can be using various content formats
Use Linkwheels and Blog Networks
Video marketing, Article Marketing, Bookmarking
How Much can you earn with adsense?
There are some great niches that pay high adsense but i tend to use these niches for lead generation too. Typically these are going to be in financial and law niches that have very aggressive competition like the personal injury niche.
Your main focus should be on creation of quality content, knowing your audience and catering to them and getting your content shared. By building a mailing list too this will add more traffic every time you create new content which will help your authority in the niche and which in turn will result in better rankings.